In this article we share our Alienware AW2518H review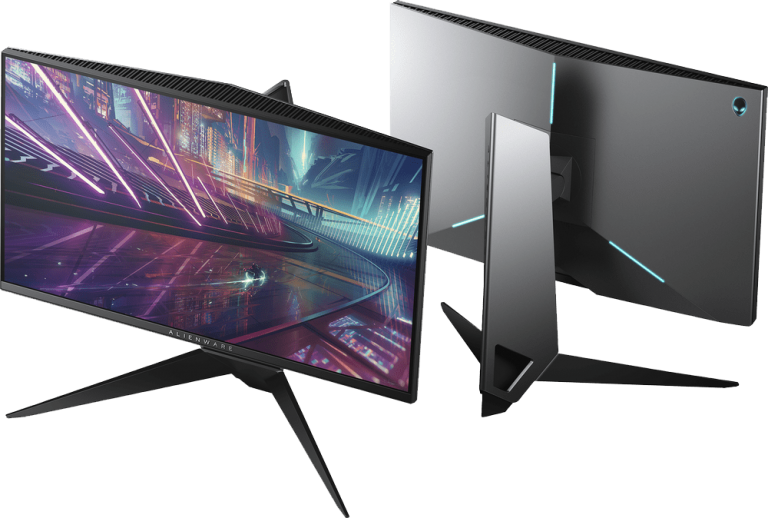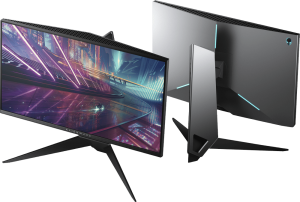 Pros – Slick, Premium Design | High Build Quality | Best Customer support
Cons – Average out of the box accuracy
Screen size: 24.5-inches | Panel type: TN | Resolution: 1920 x 1080 | Response time: 1ms | Refresh rate: 240Hz | Aspect ratio: 16:9 
Disclaimer: As an Amazon Associate I earn from qualifying purchases via the links on this website. This is at no extra cost to you. We only share things that we believe in and use ourselves
The Alienware AW2518H is one of the most popular premium 1080p 240Hz monitors. It is the official gaming monitor powering the LCS, LEC, and League of Legends Global Esportsevents.
Performance:  This monitor has extremely high performance but we wont compare this factor, See above for the reason why.
Design & Build Quality: As with most of Alienware products the black and silver design looks great and will appeal to most gamers. It has a very premium look and feel with a high-build quality. There are 3 lines of LEDs along the back together with the Alienware logo which can be configured to display a range of colors. There are thin bezels around the edges with a thicker one at the bottom side which contains the Alienware logo on the bottom right corner. The are a generous selection of ports hidden on the underside including 4 USB ports, although older connections like DVI are absent.
Adaptive Sync Technology: There are both G Sync (AW2518H) and FreeSync versions (AW2518F). 
OSD, Calibration and Setup: Out of the box accuracy is average but acceptable by most users. There are multiple preset modes available but gaming professionals will need to spend some time customising the settings to get the most out of this monitor.
Other Considerations: One benefit is the fantastic customer support offered by Dell (Alienware is a subsidiary of Dell) if you have any technical issues with your monitor, for example if it is faulty, you can often easily secure a next day replacement.
Verdict: Although released in 2017, the AW2518H is still one of the best 1080p 240Hz monitors . However it is just a matter of time before we see newer models utilizing the next generation of AU Optronics TN Panels that offer sub 1ms response times.
Finally, we recommend you check out the latest customer reviews and pricing on Amazon and judge for yourself: