In this article, we share our
ASUS TUF Gaming VG279QM
Review.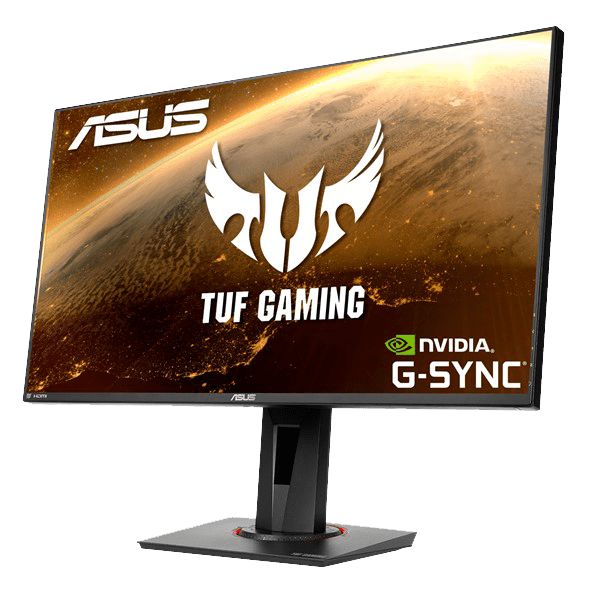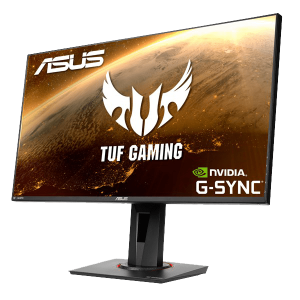 Pros – Good out of the box calibration |  Very Low Backlight Bleed
Cons – ELMB reduces Brightness significantly
Screen size: 27-inches | Panel type: IPS | Resolution: 1920 x 1080 | Response time: 1ms | Refresh rate: 240Hz (280Hz Overlockable) | Aspect ratio: 16:9  | Release date: January 2020
Disclaimer: As an Amazon Associate I earn from qualifying purchases via the links on this website. This is at no extra cost to you. We only share things that we believe in and use ourselves
The ASUS TUF Gaming VG279QM is one of the many new generations of 27-Inch 1080p 240Hz IPS monitors with 1ms response times and was released in January 2020. Note that there is also a 25-Inch version which many 1080p gamers may prefer, the ASUS TUF Gaming VG259QM.
Performance:  Whilst using a similar panel to many of the latest generation of IPS 1080p 240hz monitors, ASUS has added the option to overclock it to 280Hz. The difference in refresh rate is really noticeable if you compare it side by side with a 240Hz monitor. The ELMB (extreme low motion blur) sync feature does a great job at reducing motion blur but turning it on has a significant impact on the brightness levels. This could become a problem if you are using it in a well-lit room.
Design & Build Quality: Whilst not as premium as ASUS ROG monitors, the design quality is still above average. The plastic stand is quite sturdy and allows you to adjust the height, tilt, and rotation but not swivel.  There is an audio jack,  display port 1.2, and 2 x HDMI ports on the back.
OSD, Calibration and Setup:
The OSD is controlled by a clickable joystick. A nice touch is that all of the most commonly used options appear on the first screen. There are not a huge amount of options to calibrate but the default "racing mode" preset is well setup. It features some of the lowest backlight bleed compared to many other IPS monitors.
Adaptive Sync Technology: Freesync and G-Sync Compatible
Verdict: 
The ASUS TUF Gaming VG279QM is a good monitor offering the fastest refresh rate and great color accuracy. However Personally we prefer the 25-inch version for its larger pixel density, the
ASUS TUF Gaming VG259QM
. If you want a 27 Inch monitor then we recommend
1440p 240Hz
.
As always, we recommend you check out the reviews on Amazon and see for yourself.