In this article we share our BenQ XL2546 Review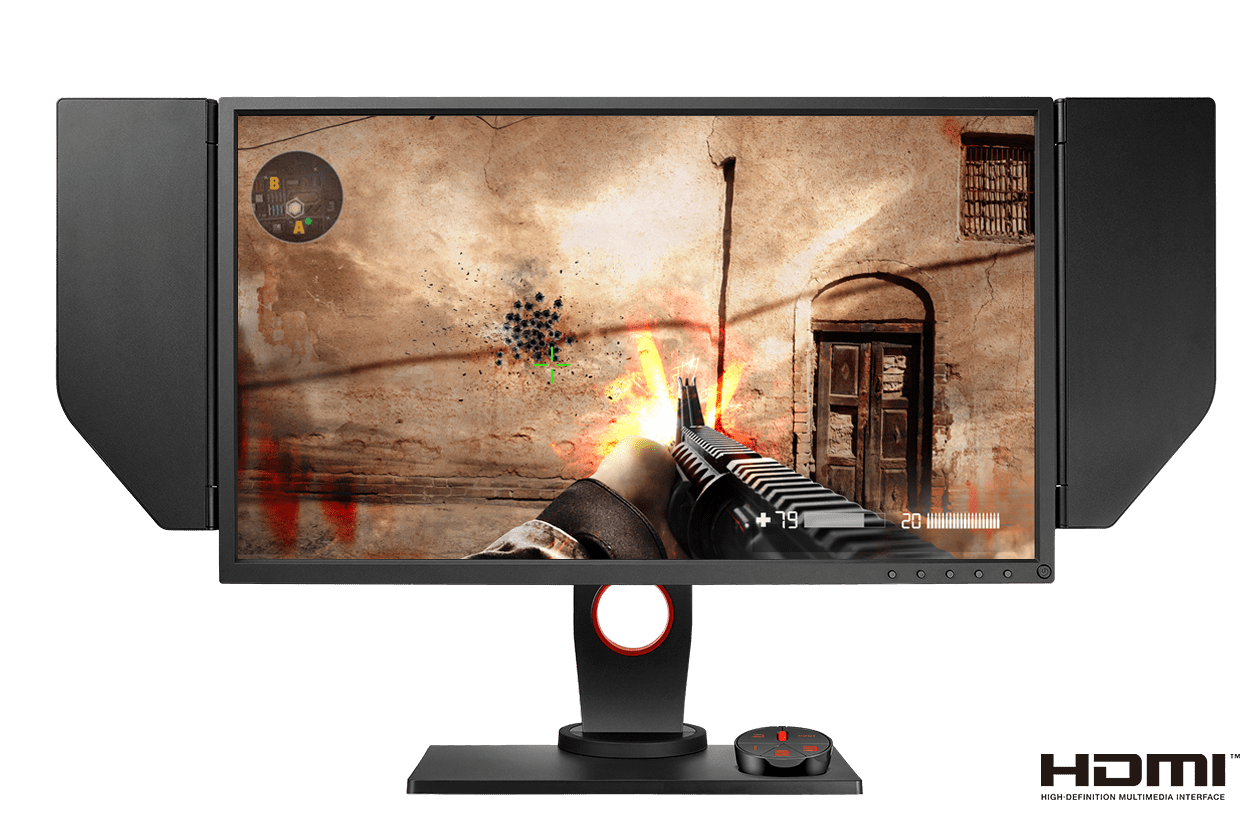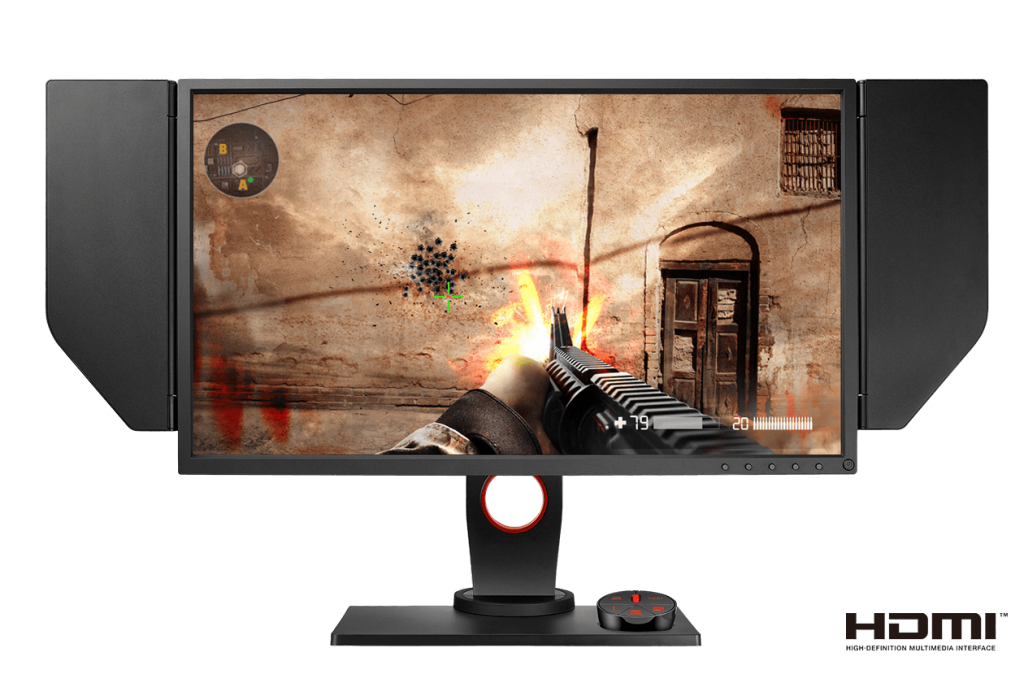 Pros – Dyac and black eQualiser tech | S-Switch | Minimalist design
Cons – No adaptive sync
Screen size: 24.5-inches | Panel type: TN | Resolution: 1920 x 1080 | Response time: 1ms | Refresh rate: 240Hz | Aspect ratio: 16:9 | Released: July 2017
Disclaimer: As an Amazon Associate I earn from qualifying purchases via the links on this website. This is at no extra cost to you. We only share things that we believe in and use ourselves
The BenQ ZOWIE XL2546 is packed with features aimed directly at esports gamers, and boasts excellent blur reduction but you need to decide whether you can do without adaptive sync.
Performance:  This monitor has extremely high performance but we wont compare this factor, See above for the reason why.
Design & Build Quality: The design is minimalistic and has a small but sturdy base which allows you to position your mouse and keyboard closer to the screen than many of the other monitors reviewed here. There are detachable shields on either side of the screen that are designed to help you avoid distractions during public gaming events. One unique features is the s-switch which is a small controller that fits into the monitor base that allows you to easily change between color presets or to navigate the OSD.  There is one DVI port, 2 x HDMI, 1 x Display link on the back. On the side there are two USB ports, an audio jack and even a bar that pops out to hang your headphones on.
Adaptive Sync Technology: None. BenQ do not utilise G Sync or FreeSync so the refresh rate will always be 240hz. This is not an issue if you have a powerful enough PC to maintain 240 FPS, if your FPS drops then then you will experience some screen tearing, the effect becomes more noticeable the lower your frame rate drops.
OSD, Calibration and Setup: As with many of the monitors the out of the box color accuracy is poor and you need to spend some time adjusting the colors to make it look better.
Other Considerations: The monitor has some unique features for gaming. Firstly there is Dyac (Dynamic accuracy) which is BenQ Zowies proprietary technology to reduce eye tracking motion blur. It works in a similar way to NVIDIA ULMB (Ultra low motion blur) which can be turned off/on in G-Sync monitors, however Dyac is always on. Seconding is the Black eQualizer setting with increases the visibility in dark scenes without overexposing the bright areas, allowing you to spot enemies hiding in dark areas.
Verdict: Although released in 2017, the BenQ Zowie XL2546 is still one of the best 1080p 240Hz monitors . However it is just a matter of time before we see newer models utilizing the next generation of AU Optronics TN Panels that offer sub 1ms response times.
As always, we recommend you check out the latest customer reviews and pricing on Amazon and judge for yourself: