Acer Predator XB252Q Review
In this article we review the Acer Predator XB252Q.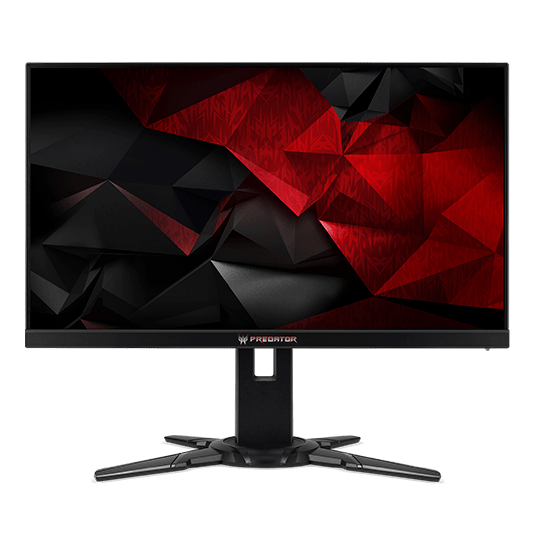 Pros – Thin Bezels | Often slightly more affordable | 2 x USB ports on the side
Cons – Out of the box color accuracy
Screen size: 24.5-inches | Panel type: TN | Resolution: 1920 x 1080 | Response time: 1ms | Refresh rate: 240Hz | Aspect ratio: 16:9 | Released: April 2017
IMPORTANT: This monitor has been superseeded by the Acer Predator XN253QX which was released in August 2019
The Acer Predator XB252Q was released in April 2017 and is Acers response to the ASUS ROG PG258Q.
Performance:  This monitor has extremely high performance but we wont compare this factor, See above for the reason why.
Design & Build Quality: The design is relatively simple in comparison with the ASUS ROG PG258Q, the monitor is all black with the logo in the middle of the bottom bezel. The monitor has some of the thinnest bezels at just 7mm around the sides and 21mm at the bottom. The buttons and joystick for controlling the OSD menu are hidden away on the back but nevetheless they are very easy to use.  There are a total of 5 USB ports including 2 on the left side for easy access.  On the back there is a HDMI, Displayport and audio jack. The stand is extremely sturdy allowing you to adjust the screen with ease.
Adaptive Sync Technology:
G-Sync version only
OSD, Calibration and Setup: 
There are eight pre-set display modes and one custom mode. However if you customize the settings you can save them as one of three game modes.
Out of the box accuracy
is average and you can improve it with a few simple changes.