Viewsonic Elite XG270 Review
In this article we share our Viewsonic Elite XG270 Review.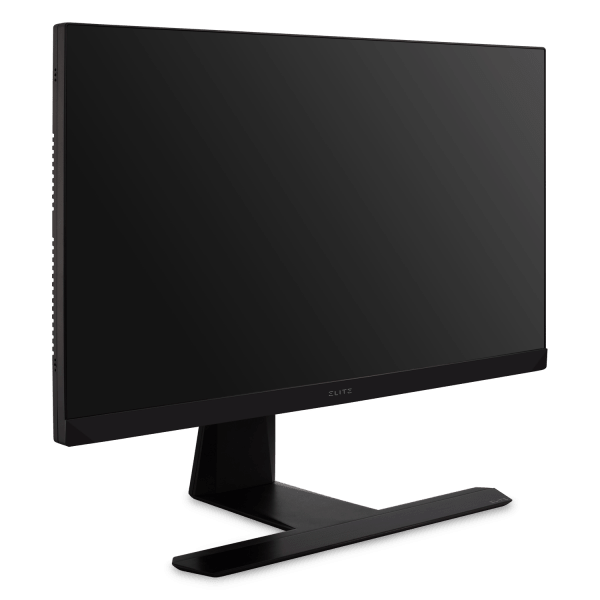 Pros – More Affordable | Mouse Cable Anchors & Headphone Hook
Cons – Basic Design | No Cable Management
Screen size: 27-inches | Panel type: IPS | Resolution: 1920 x 1080 | Response time: 1ms | Refresh rate: 240Hz | Aspect ratio: 16:9 | Released: November 2019
Disclaimer: As an Amazon Associate I earn from qualifying purchases via the links on this website. This is at no extra cost to you. We only share things that we believe in and use ourselves
The Viewsonic Elite XG270 is one of the worlds first 240Hz IPS monitor. As such, It offers extreme performance with richer colors and better viewing angles than TN panel monitors.
Performance: This is one of the worlds first monitors to feature the ultrafast AU Optronics 27-inch 240hz 1080p IPS panel with 1ms G2G response times, 1000:1 contrast ratio, 400 cd/m2 brightness, 178/178 viewing angles with a standard 99% sRGB colour gamut. Therefore, you can expect amazing performance with wider viewing angles and higher contrast than a TN panel. Note that this monitor uses the same IPS panel as the Acer Nitro AV273X and Alienware AW2720HF.
Design & Build Quality: The build quality is relatively basic and the main reason why this is more affordable when compared to the Alienware and Acer alternatives. The monitor is matte black and has relatively thing bezels, with the Elite logo in the middle of the thicker, bottom bezel. In addition there are customizable LED lights found on the back and underside of the monitor. We like that they added both a headphone hook and mouse cable anchors. In terms of connectivity there is 1 x DisplayPort 1.2a connector, 2 x HDMI 2.0 , 3 x USB 3.1 Ports, 3.5mm Audio and 2 x 3W Inbuilt Speakers
Adaptive Sync Technology: Freesync and G-Sync Compatible
OSD, Calibration and Setup: The OSD is controller by a small joystick and buttons on the underside of the bottom bezel. Viewsonic also announced the Elite ALLY, a USB peripheral to quickly and easily control your monitor settings.
Verdict: For those not worried about looks then the Viewsonic Elite XG270 provides a more affordable alternative to the Acer Nitro AV273X and Alienware AW2720HF. In conclusion, we consider the Viewsonic Elite XG270 as one of the best 240hz monitors.
We always advise you to read the latest customer reviews on Amazon and see for yourself.